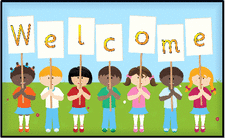 Welcome to Newport C of E (V.A.) Primary School
Newport Church of England (V.A.) Primary School is a friendly Church school set in a quiet and attractive environment. Children start at our school when they are four years old, moving to secondary school at eleven.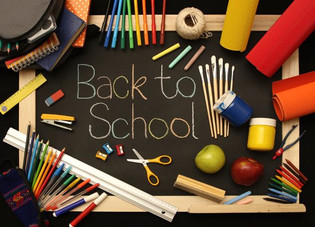 New School Year 2014-2015
We are all very excited about the new school year which we hope will be packed full of exciting learning for all our pupils!
Current Staffing Vacancies
Primary Island Games Success!
Have a look at our Sports Funding Page to find out more about our team's fantastic day at the Primary Island Games.
Great News about The Pod Textile Recycling
Have a look at the Eco Page to see the latest news from the Wastebuster Team! Well done and a big thank you to everyone who donated old textiles! We have lots of exciting plans for the points we have earnt!
Help Your Child With Maths
Make sure you have a look at the Maths Page of our Parents section for lots of information about how Maths is taught through school, examples of how we solve different types of mathematical problems and even some videos of pupils using these strategies.
Sports Relief 2014
Huge thanks to our House Captains and Deptuties with support from Miss Cunningham for organising a very successful and enjoyable day raising money for Sports Relief! For more details and fabulous photos, see the event's page here.
World Book Day - Updated!
Make sure you have a look at our School Events - World Book Day page to see all the exciting things that happened in school on Thursday March 6th!
Did you hear us on the radio?
Thursday 20th February Isle of Wight Radio's Breakfast Show
It was lovely to hear Year 6's Jacob celebrating his achievement of becoming Red House Captain on the radio yesterday! Well done to all the newly appointed house captains!
Tuesday 28th January's Julian Clegg Show from BBC Solent
Click on the link above to hear Mr Seaward, Jack and Alanah on Julian Clegg's show on BBC Solent.
(skip forwards to 2 hours, 6 minutes into the show)
Latest School Calendar Events
Cardwell Photographers Pupil Photos

29

Sep

2014

@ Newport CE Primary School

Cardwell the School Photographers will be coming to school 29th September for children's portraits, further details will follow.

Cardwell Photographers Family Photos

04

Oct

2014

10:00 am - 13:00 pm @ Newport CE Primary School

Cardwell will also be offering family sessions at the school on Saturday 4th October between 10am and 1pm. Please leave your details at reception if you would like one of the sessions.

Parent Consultation Evening

15

Oct

2014

15:30 pm - 17:45 pm @ Newport CE Primary School

Parent Consultation Evening
Calendars page(s):
School Calendar >>
This Week's Prayer
A helpful way to pray using the letters in the word PRAY.

Please: Lord please listen to my prayer.
Regret: I am sorry Lord for the things I have done wrong this week. Please forgive me.
Another: We pray for our friends and families.
Yourself: Please God be close to me this day and always.

Contributed by Joseph Wells, Year 3
Our School Prayer
God bless our school,
Help us to know and love you
Teach us to care for oneanother,
Through your son, Jesus Christ our Lord,
Amen
Newport Church Of England Aided Primary School News
News Page »