Welcome to Newport Church of England (V.A.) Primary School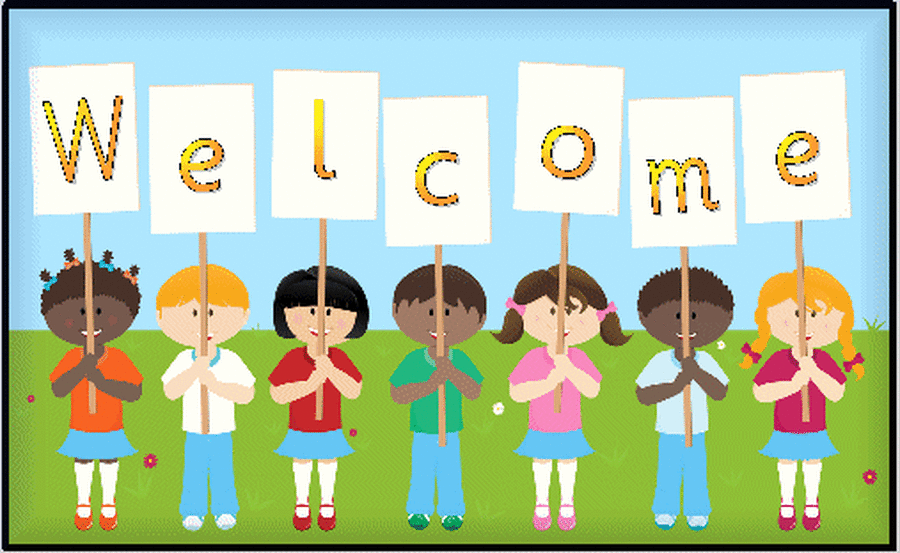 Newport Church of England (V.A.) Primary School is a friendly Church school set in a quiet and attractive environment. Children start at our school when they are four years old, moving to secondary school at eleven.
Curriculum Information Leaftlets
Each year group's Curriculum Information Leaflet for this Half Term (Autumn B) is now available to view or download on their page. Just select the appropriate page from the options shown when you hover over the classes button in the main menu on the left.
Children in Need 2014
We raised £83.30 for Children in Need with the Year 2 cake sale in the hall during Friday break time.
Pupils and staff also donated money in order to come to school in pyjamas and onesies. In total the school raised a fantastic £412! Well done everone!
Did you hear us on the radio?
Three Year 6 pupils took part in BBC Radio Solent's Cool School. If you missed it you can listen again here.
" What a credit to you your children and their teacher were this morning. It was a lovely piece of radio! "
- Judy Goodlet, BBC Radio Solent -

We Will Remember Them
Members of our School Council represented the school at the Remembrance service at Newport War Memorial on Tuesday.
House Captains
Following a rigorous application and interview round, we are very pleased to introduce our brand new House Captains, Deputies and Charity Captains!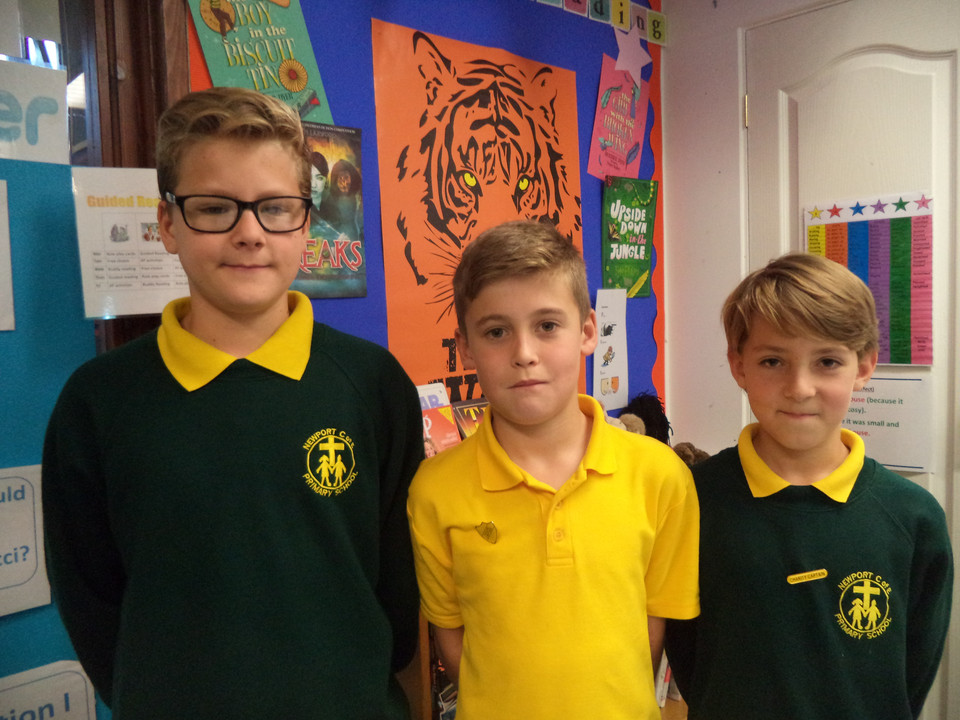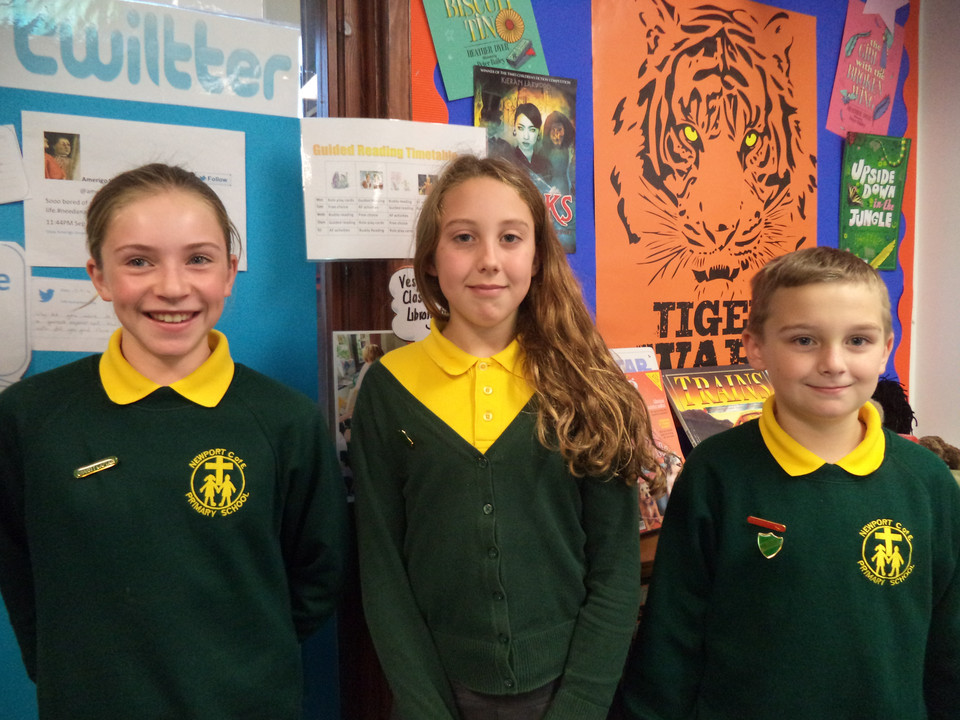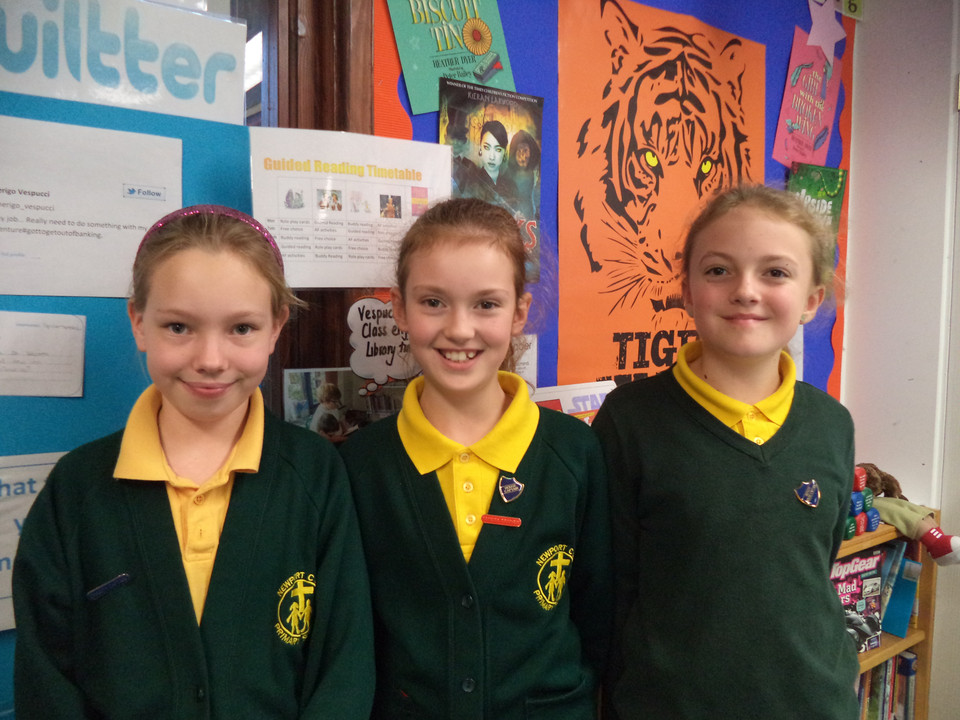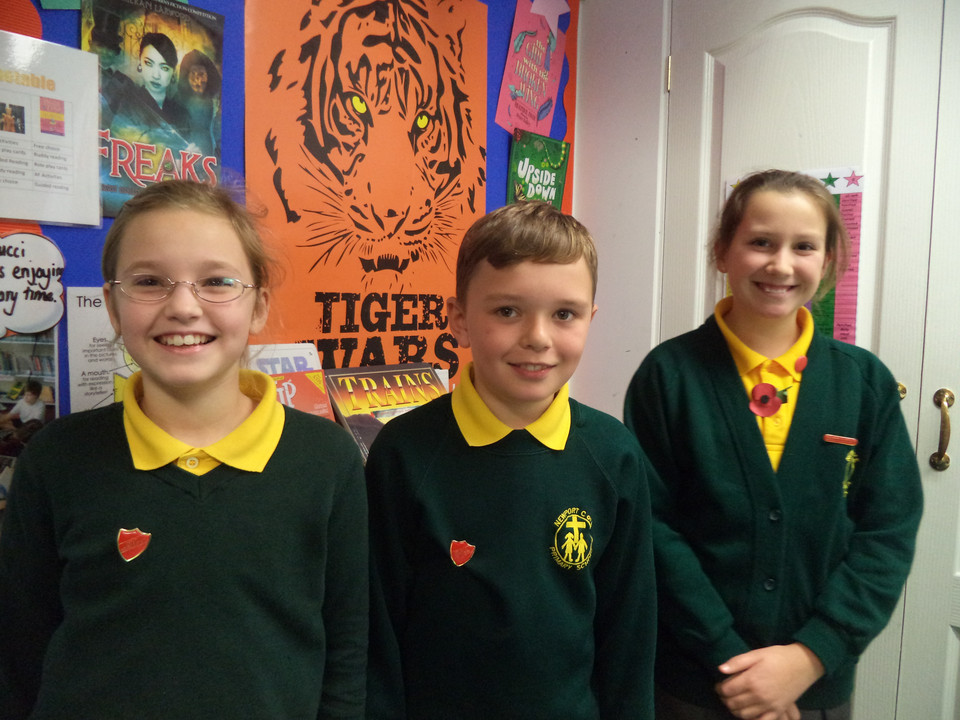 "Biscuit & Books"
We would like to invite all parents and carers to our new drop in sessions. These are an opportunity for our children to use the library with you and their siblings and share a book and a biscuit...or two!
Sessions will run after school every Thursday from 3.15-4pm. The first session will be on Thursday 6th November...please come along!
Harvest Service
Thank you for all your generous donations for our Harvest Services.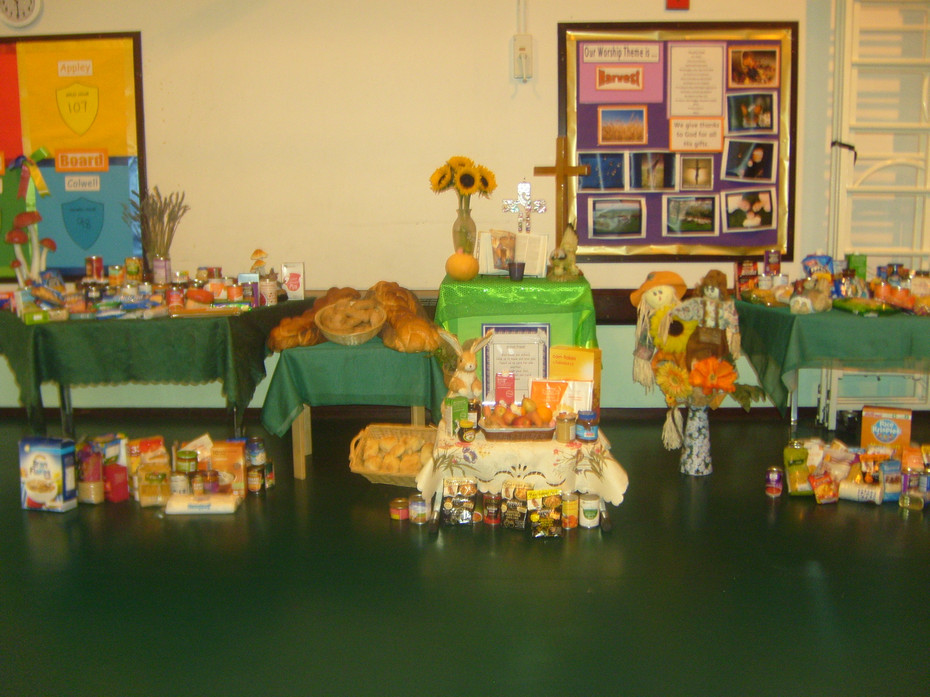 Current Staffing Vacancies
Primary Island Games Success!
Have a look at our Sports Funding Page to find out more about our team's fantastic day at the Primary Island Games.
Great News about The Pod Textile Recycling
Have a look at the Eco Page to see the latest news from the Wastebuster Team! Well done and a big thank you to everyone who donated old textiles! We have lots of exciting plans for the points we have earnt!
Help Your Child With Maths
Make sure you have a look at the Maths Page of our Parents section for lots of information about how Maths is taught through school, examples of how we solve different types of mathematical problems and even some videos of pupils using these strategies.
Latest School Calendar Events
Mufti Day in aid of PTA Christmas Fair

28

Nov

2014

@ Newport Church of England Primary School

In exchange for the children coming to school in mufti we are asking for donations towards the Christmas fair. We are after donations of the following – soft toys, chocolate, gifts and toiletries, groceries, bottles of wine…… please no toys (apart from soft toys) and bric or brac. We have limited space for the Christmas fair so there will not be a toy stall or bric or brac stall.

Newport CofE School Choir Singing - Christmas Light Switch ON

29

Nov

2014

16:00 pm - 19:30 pm @ St Thomas' Square

As part of the Town Council's festive event, our school choir will be putting everyone in a Christmassy mood with a selection of carols. There will also be other entertainments, as well as the big light switch on and the Winter Carnival/Lantern Parade.

Biscuit and Books

04

Dec

2014

15:15 pm - 16:00 pm

PTA Winter Fair

06

Dec

2014

12:00 pm - 15:30 pm @ Newport Church of England Primary School

Key Stage 1 Christmas Performances

09

Dec

2014

13:00 pm - 15:30 pm
Calendars page(s):
School Calendar >>

This Week's Prayer
A Prayer for Anti-Bullying Week
Dear Lord
We pray that our school community will be a place of love, respect and trust. Help us to always treat others as we would like to be treated.
Amen
Our School Prayer
God bless our school,
Help us to know and love you
Teach us to care for oneanother,
Through your son, Jesus Christ our Lord,
Amen
Newport Church Of England Voluntary Aided Primary School News
News Page »