Welcome to Newport Church of England (V.A.) Primary School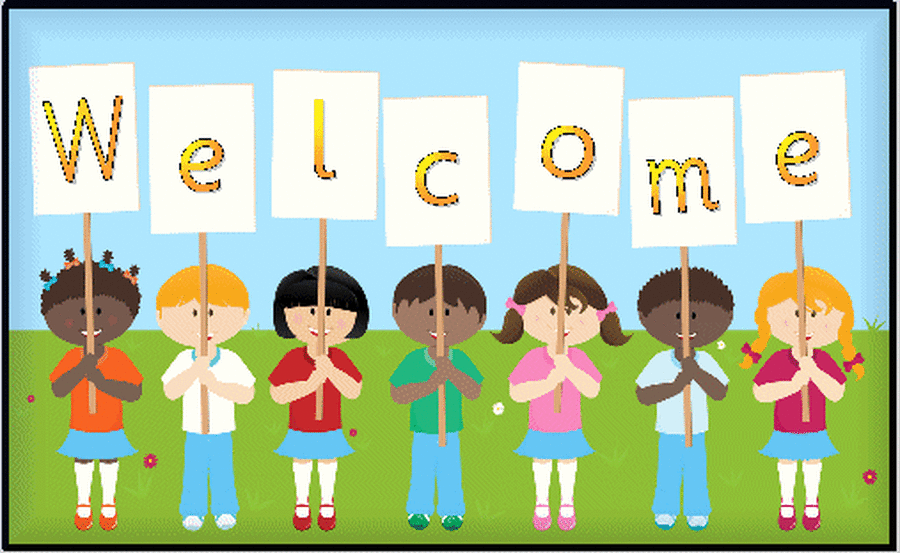 Newport Church of England (V.A.) Primary School is a friendly Church school set in a quiet and attractive environment. Children start at our school when they are four years old, moving to secondary school at eleven.
ECO NEWS!
Eco monitors will be taking part in the The Big Schools' Birdwatch. It takes just one hour, and can be carried out at any point between 5 January and 13 February 2015. We must submit our survey data by 20th February.
Do you want to join in?
Helping garden wildlife is fun - and it couldn't be easier. Over the weekend of 24-25 January 2015, we'd love you, your friends and family, to get involved in Big Garden Birdwatch - the world's largest wildlife survey!
Happy New Year!
Dear Parents and Carers,
The children have settled back into the school routine well after the excitement of the Christmas holidays. I am delighted with the welcome the pupils and staff at the school have given me this week, as I begin my time as Headteacher. All new things bring some changes and we will endeavour to implement these without unsettling the children as far as possible. However please be assured, that the whole school staff are determined and are continuing to work hard to make Newport C of E one of the best schools on the Island. My door is always open, if you have any questions or concerns please do not hesitate to speak to me. Happy New Year!
Mrs Gray
Headteacher
We are now on Facebook!
For the very latest news please 'like' our new page. Click on the icon below to visit it!

Progress with our Pond!
Thanks to Ray and Mark who led our Winter pond project. Thanks also to Mr Hopkins, Mr Blake and Mr Jones for their skills and time! The old decking has been removed and the old pond filled in, with a new liner ready to start collecting rain water. A successful day!
Choir Spreading Christmas Cheer!
Below you can see a video of our School Choir performing at Sumers Brook assisted living community. It was lovely to share some of our favourite carols with members of our community. The choir also took part in the festivities in Newport town centre when the Christmas lights were switched on!
Staff Vacancies
Please visit or Vacancies page for details of the latest positions available.
Curriculum Information Leaftlets
Each year group's Curriculum Information Leaflet for this Half Term (Autumn B) is now available to view or download on their page. Just select the appropriate page from the options shown when you hover over the classes button in the main menu on the left.
Children in Need 2014
We raised £83.30 for Children in Need with the Year 2 cake sale in the hall during Friday break time.
Pupils and staff also donated money in order to come to school in pyjamas and onesies. In total the school raised a fantastic £412! Well done everone!
Did you hear us on the radio?
Three Year 6 pupils took part in BBC Radio Solent's Cool School. If you missed it you can listen again here.
" What a credit to you your children and their teacher were this morning. It was a lovely piece of radio! "
- Judy Goodlet, BBC Radio Solent -

We Will Remember Them
Members of our School Council represented the school at the Remembrance service at Newport War Memorial on Tuesday.
House Captains
Following a rigorous application and interview round, we are very pleased to introduce our brand new House Captains, Deputies and Charity Captains!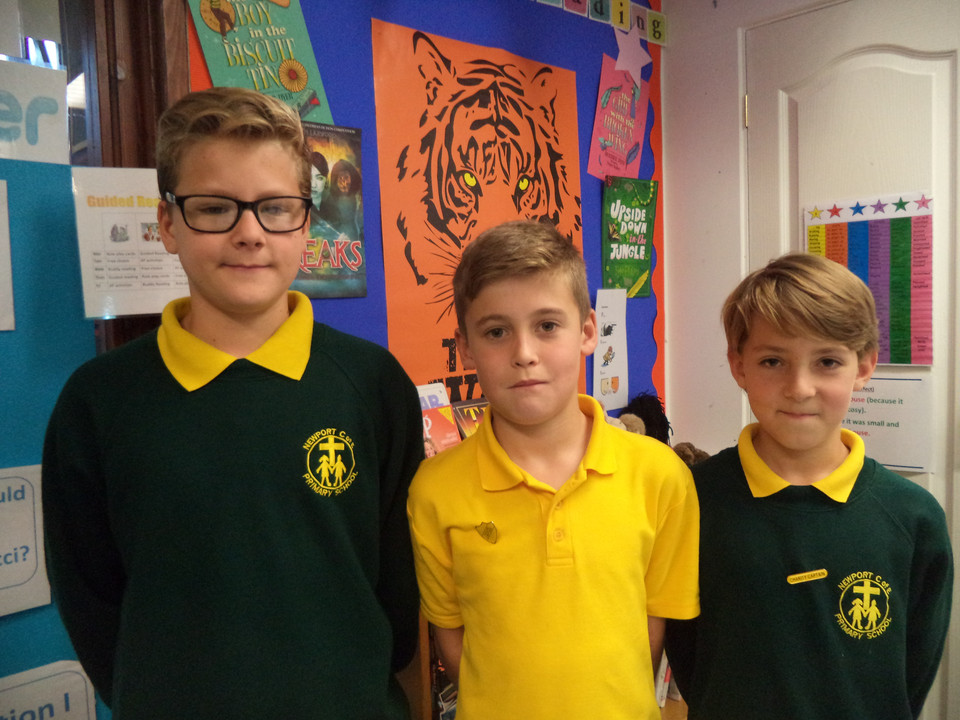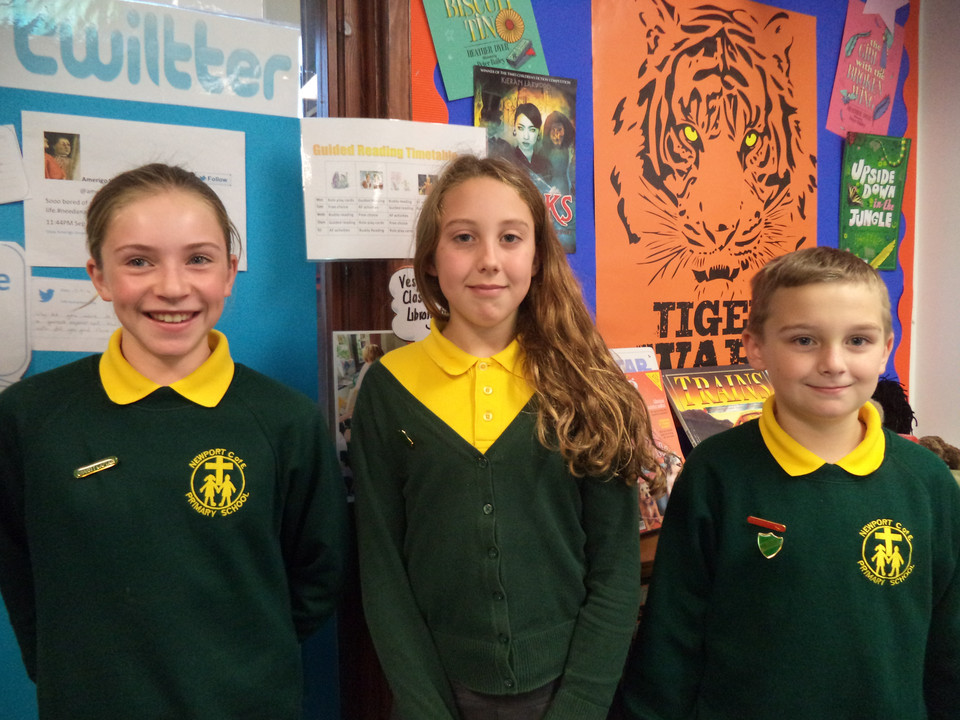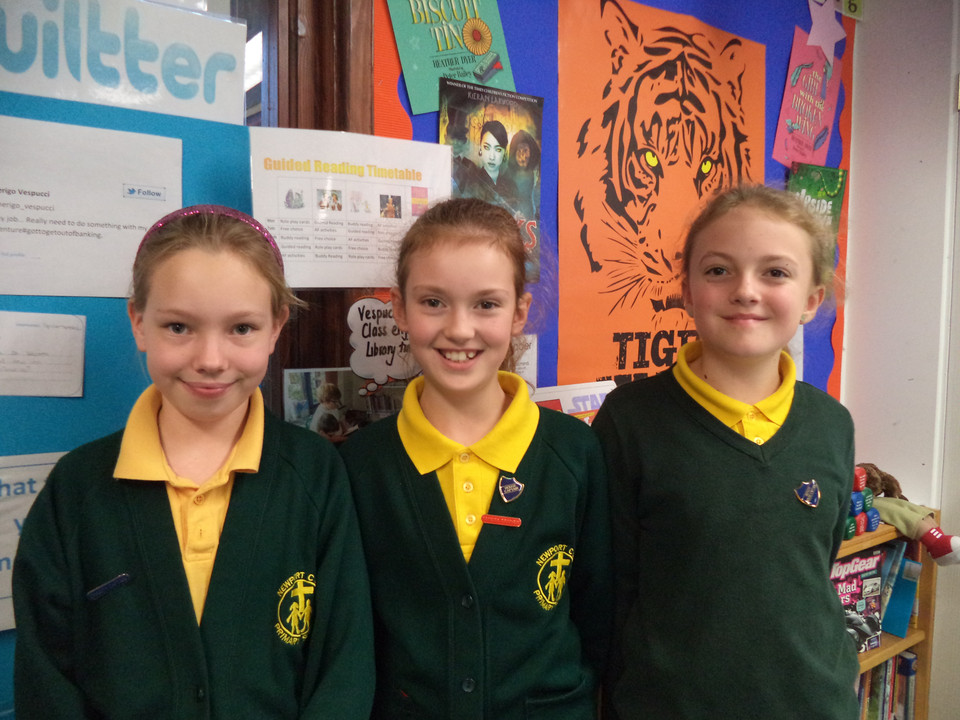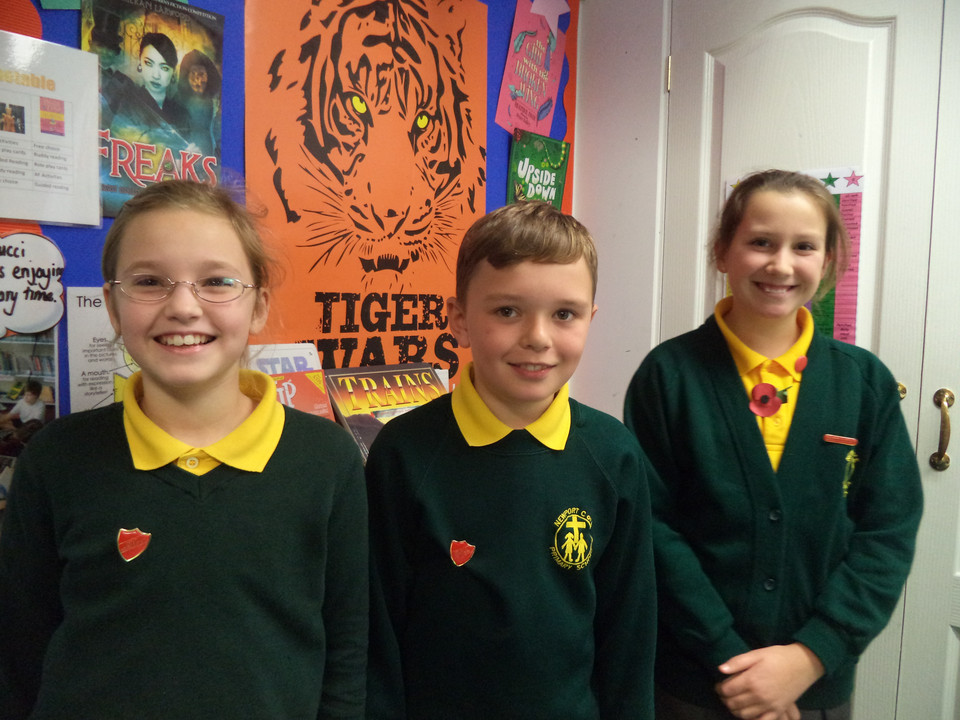 "Biscuit & Books"
We would like to invite all parents and carers to our new drop in sessions. These are an opportunity for our children to use the library with you and their siblings and share a book and a biscuit...or two!
Sessions will run after school every Thursday from 3.15-4pm. The first session will be on Thursday 6th November...please come along!
Harvest Service
Thank you for all your generous donations for our Harvest Services.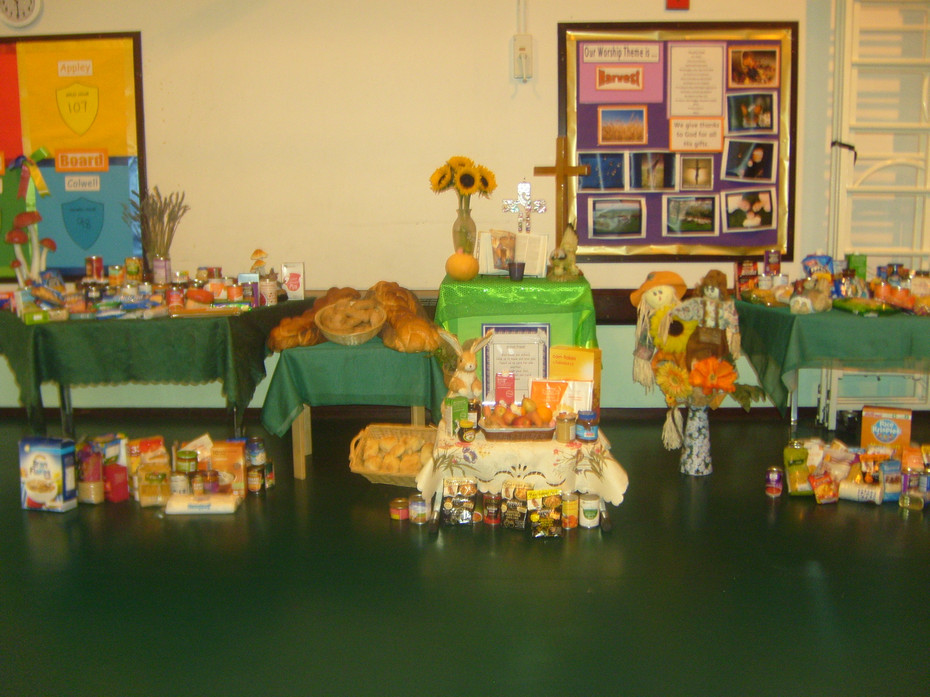 Current Staffing Vacancies
Primary Island Games Success!
Have a look at our Sports Funding Page to find out more about our team's fantastic day at the Primary Island Games.
Great News about The Pod Textile Recycling
Have a look at the Eco Page to see the latest news from the Wastebuster Team! Well done and a big thank you to everyone who donated old textiles! We have lots of exciting plans for the points we have earnt!
Help Your Child With Maths
Make sure you have a look at the Maths Page of our Parents section for lots of information about how Maths is taught through school, examples of how we solve different types of mathematical problems and even some videos of pupils using these strategies.
Latest School Calendar Events
Biscuit and Books

05

Feb

2015

15:15 pm - 16:00 pm

Biscuit and Books

12

Feb

2015

15:15 pm - 16:00 pm

Staff Development Day

13

Feb

2015

School closed to pupils for staff development

February Half Term

14

Feb

2015

February Half Term

Biscuit and Books

19

Feb

2015

15:15 pm - 16:00 pm

This Week's Prayer
Dear Lord
We have been learning about what trust means. We want to be people who can be trusted.
Help us to be kind and respectful
Amen
Written by; Jessica & Jennifer (3MC)
Our School Prayer
God bless our school,
Help us to know and love you
Teach us to care for oneanother,
Through your son, Jesus Christ our Lord,
Amen
Newport Church Of England Voluntary Aided Primary School News
News Page »